Welcome to Fes Games!
Try our new game:
Icomania – Guess The Icon!
★★★ Quiz hundreds of icons from the stunning cartoons – IcoMania: Guess the Icon! ★★★
Can you recognize the icon from an imaginative, handcrafted cartoon? There are hundreds of cartoon for you to quiz! It's free!
An old man and his grandson met a giant and broke robot in the seaside, what's this movie? — It's Pacific Rim! What's the character which is a little and yellow creature in a blue jean with little hair? — It's Dave in Despicable Me! … There are much more icons for you to quiz! The icons includes TV & Movies, Characters, Famous People, Country, Cities, and Brands.Come and try this icon pop quiz game!
Playing 'Icomania – Guess the Icon' is pretty simple: you see an icon and you're shown a series of 14 or 16 scrambled letters, out of which you have to make a word that you associate with the icon.
We now present you the new puzzle adventure – icomania! Download the top trending game on the market for free and begin the icon mania right now!
Riddle Me That – Guess Riddles!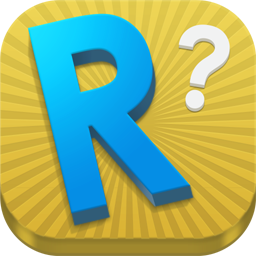 Riddle Me That! Do you like guessing riddles and playing riddle quiz game? Can you guess these riddles?
Riddle of the day: What do you call a dog that sweats so much? What falls but never breaks?
Try this "Riddle Me That!" game! It's the best riddle quiz game, and It's free! For every riddle, you will have 12 or 14 mixed letters for candidate, and you will be shown the number of letters for answers. These are already the hints for you, so it's easier than traditional riddles. There will be lots of levels for you to unlock if you answer enough riddles, so you can guess futher riddles without having to guess the current one like other riddle games.
Go Go Go! So now let's begin this riddle game – Riddle Me That! Riddle me this, riddle me that, Riddle Me Brains!
The answers of two questions: hotdog and night.
Don't try to search the riddles and answers online, since it will reduce the fun!